Welcome back to our weekly Top Ten Tuesday, hosted by That Artsy Reader Girl.
June 25: Series I've Given Up On/Don't Plan to Finish (Submitted by A Book and a Cup). (Feel free to switch this to Series I'd Like to Finish Someday)
Welcome back to Top Ten Tuesday here at Hidden Staircase! It's been a while. I'm hoping to get back into TTT, at least once or twice a month. I have missed this meme.
Now, this week's theme isn't a great one for me to try to jump back on the TTT bandwagon. I've said it before, but I am not a quitter. Really the only series I can think of that I don't plan to finish is Stephanie Plum, but at the same time – I only have a couple more books left in that series, and if I saw one of the audio books at the library I'd probably check it out and listen to it.
On the flip side ("series I'd like to finish") – well… that's ALL of them. There are so many mystery series out there. And a mystery series usually isn't like other series with a set number of books, a la Harry Potter or Discovery of Witches. It's more like the TV series Murder She Wrote; as long as the ratings are good, the author keeps finding new mysteries for our characters to solve. Some I'm caught up with, waiting for the next release. Some I'm late to the party on, and am working my way through. And some I'm not actively pursuing, but I haven't forgotten about them either.
Like I said, this isn't a great topic for me to jump back into.
However, I missed last week, which was Beach Reads or a Summer TBR list. I always enjoy pulling together a seasonal TBR. I have yet to finish one, but it's fun to look back and see what I wanted to read, which of those books I made it to, and what new discoveries I found along the way.
Without further ado…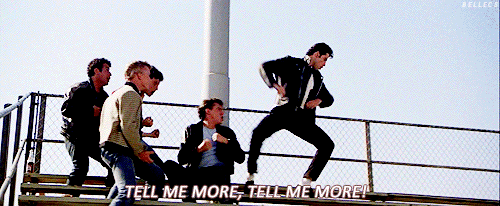 Summer (Book) Lovin' 2018
What books are you hoping to read this summer? What books did I miss that I HAVE TO READ ASAP? Did you tackle the series question this week? Sound off below, and link up to your own TTT if you've got one!